Custom Robot Costume Builders

Robotic Entertainers Inc.

Our robots can walk, talk, dance and attract all the attention from yards away. Robotic Entertainers Inc. has developed the largest walk about robot costumes in the World. Standing over 10ft. tall and to most people's disbelief still able to move with no help from others. Great for events, shows, product and corporate promotion, trade shows, theme parks, parties and fairs.
7ft. tall mascot robot that anyone can operate and comes
TrinityTM Darvis 400TM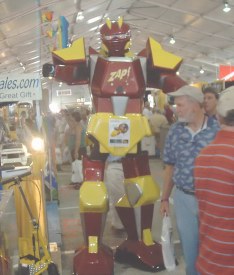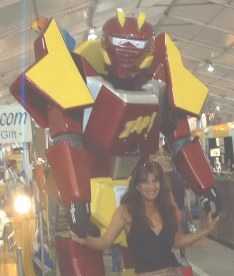 ZAP! Man ZAP! Man
Everyone is very entertained when seeing our robots for the first time and almost everyone takes a photo with themselves next to the robots. This makes for great promotional exposure. At trade shows exhibitors are always extremely happy with the large crowds that gather around their booth.
"We couldn't believe the amount of customers that stop at our booth because of Robotic Entertainers, it tripled from the year before without Robotic Entertainers."
Jim Pharl ~ President of American Rock Climbing
"I was worried about making such an unusual investment buying such a large robot costume from Robotic Entertainers, but the investment has paid off by pulling a very large draw to our park as well as being the most photographed character in the park."
Mohammed Batla ~ Tentsa of Arabia- Saudi Arabia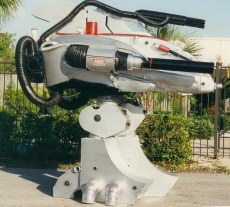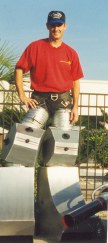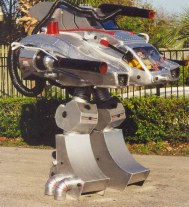 MasterBlasterTM